Classic Set $150
1-Week Relash $50
2-Week Relash $75
3-Week Relash $120
Hybrid Set $175
1-Week Relash $60
2-Week Relash $85
3-Week Relash $130
Volume Set $200
1-Week Relash $70
2-Week Relash $95
3-Week Relash $140
About Xtreme Lashes
Xtreme Lashes Semi-Permanent Lash Extensions are natural-looking, synthetic eyelashes. Developed to mimic your natural lashes, its design features a tapered tip with a thicker base to resemble the look and feel of a natural lash. The luxurious natural look is achieved by a meticulous and artful application, all applied one by one to your natural lashes by a certified Xtreme Lashes professional. Founded by a registered nurse, safety and quality is at forefront of everything Xtreme Lashes does.
Click to learn more about Xtreme Lashes Eyelash Extensions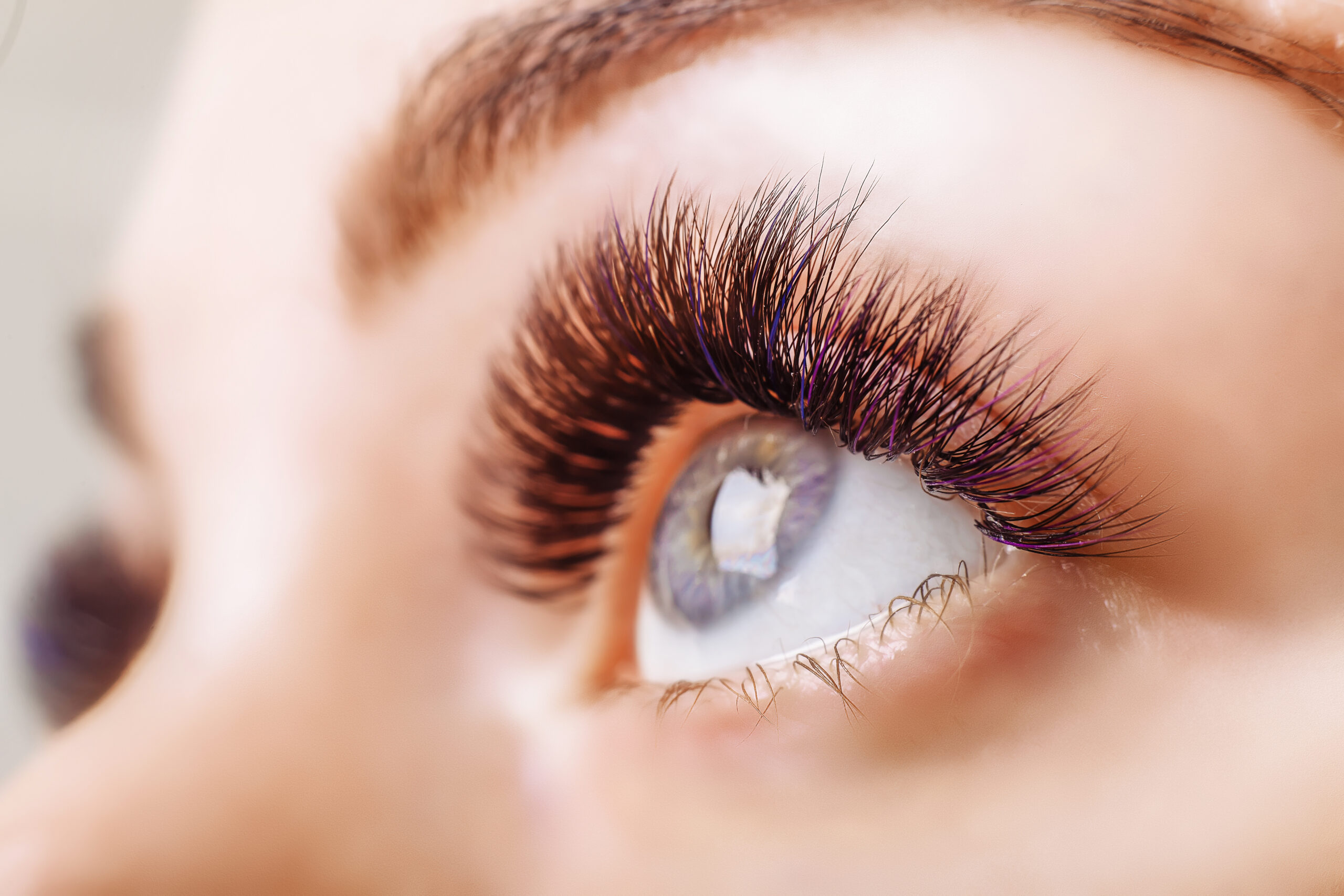 Preparing for your appointment
Remove all makeup and oils from eye area and eyelashes

Avoid curling lashes on the day of your appointment

If you use Xtreme Protective coating discontinue use 48 hours prior to the application

After full lash extension removal, wait at least 24 hours before having new eyelash extensions applied

Avoid chemical treatments such as tinting or perming 48 hours prior to your appointment

Discuss any irritating eye area treatments recently received, such as skin resurfacing procedures, chemical peels, laser treatments or permanent makeup.

If you are pregnant, suffer from a medical condition, allergies, or are recovering from a recent medical procedure please discuss with your doctor if lash extensions are right for you.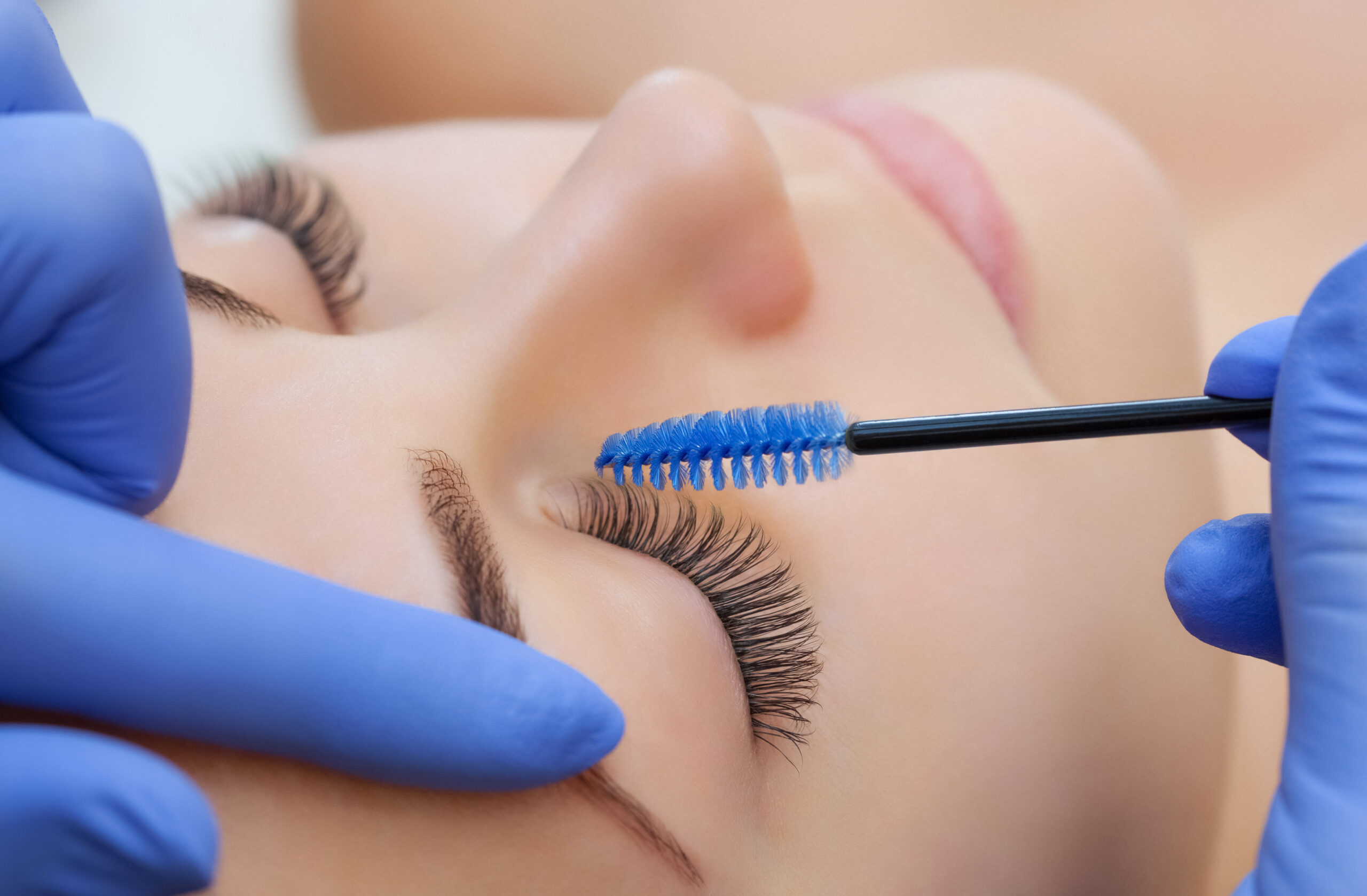 Aftercare Guide
Basic makeup application and normal lifestyle routine can resume after your eyelash extension application. However, the following activities should be avoided within the first 3 hours:
Spray or airbrush tanning

Exposure to excessive steam

Exposure to excessive heat

Contact lenses insertion

Use of non-Xtreme Lashes cosmetics and skincare products
To prevent premature eyelash extensions loss always avoid the following:
Use of oil-based products such as eye makeup remover, Vaseline, creams and moisturizers

Use of waterproof mascara and eyeliner

Use of mechanical or heated eyelash curlers

Excessive mascara application

Excessive exposure to friction

Excessive rubbing of eyes

Picking or pulling on eyelash extensions

Chemical treatments, such as eyelash tinting or perming
What are Xtreme Lashes made out of?
Xtreme Lashes Eyelash Extensions are crafted from synthetic polyester. Synthetic lashes respond better to wear and tear than other materials. In addition, synthetics have the least possible chance of allergic reactions with human skin. Testing has shown that there are higher percentages of people who will have adverse reactions to contact with lash extensions created from animal hairs, such as mink.
How do they look and feel?
With proper application, Xtreme Lashes Eyelash Extensions look and feel completely real. Each application is customized to suit the individual. Varying individual synthetic lash lengths are chosen to carefully replicate the shape and frame of a natural lash line. The thickness of the extensions applied is determined by the health and thickness of your natural lashes as well as personal preference. Xtreme Lashes are designed to be indistinguishable in size and weight to human lashes. They are flexible yet crimp-resistant, and they move with your natural lashes. As long as you keep up with the touch-up applications, it is almost impossible to tell that you are wearing eyelash extensions. Because Xtreme Lashes are designed to replicate real eyelashes, they weigh about as much as a natural lash: practically nothing. You will not notice a difference in feel with the addition of the extensions, and they will not cause your natural lashes to fall out ahead of their natural cycle as other enhancement methods can.
How long does the application take?
You can expect your initial eyelash extensions procedure to be scheduled for up to 3 hours. This time allows you to consult with the lash stylist, choose a look and design best suited for you, be educated on proper maintenance and to rest and be pampered as the stylist transforms your lashes to the customized lash look you have selected. After your initial set it generally takes between 120 to 150 minutes to apply a full set and touch-ups can be done in as little as 45 to 60 minutes.
How long do they last?
The look can be maintained indefinitely with fills. It is recommend that first time clients return after 2 weeks for a fill so we can determine the amount of lash loss within that time and ensure proper maintanence is used to attain the most longevity. With proper care fills are typically needed every 2 to 4 weeks to replace the lashes that have shed.
Is there a difference in quality between other brands and techicians?
The old adage "you get what you pay for" is often true. Eyelash extension application is an exacting process that takes skill and time. If the cost is very cheap, you should certainly question the training of the technician as well as the quality of the product. Lash extensions done improperly can be irritating, painful clumpy or damaging to your natural lashes. Some eyelash adhesives use ingredients such as formaldehyde that can cause irritation to the eyes. A proper application of lashes is not painful during or after the procedure. Individuals that have had a bad experience trying a cheap alternative often end up seeking out an Xtreme Lashes Stylist. Do your research and choose accordingly.
Will lash extensions damage my natural eyelashes?
They will not as long as the eyelash extensions are applied properly. This requires analyzing the length and thickness of your own natural lashes and choosing lashes that are right for you. To ensure your safety, the lash extensions are never applied to your skin, but are applied one by one to each individual lash.
Will lash extensions cause irritation to my eyes?
Ideally there should not be. The lash extensions are never applied to your skin, but are applied one by one to each individual lash. The adhesive is hypoallergenic, medical-grade eyelash extension adhesive, custom made to meet stringent standards for safety, strength, viscosity, curing speed, water resistance, flexibility, and utmost standards of quality control. The primary substance in Xtreme Lashes adhesives is used for suture-less wound closure and is safe for use around the eyes. Though it is rare, some people may still have an allergy to adhesives.